The Dallas Rugby Club was formed in 1968 and competes Nationally in Divisions 1, 2 and 3 of USA Rugby's Senior Men's Competition. Dallas RFC has 90-100 active players per season, and an active alumni and fan base of over 400, all of which receive the Club's weekly e-newsletter. The Club maintains a website, a Facebook page, a Twitter account, a YouTube channel, and UStream channel. The Club is also a 501(c)(3) private foundation. For additional information on sponsoring the club, please contact club Sponsor Coordinator, Dan Drabinski using the contact form below.
 Official Team Sponsor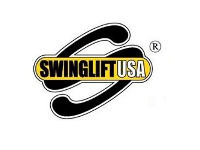 Swinglift USA has provided storage container sales and storage container rentals in Dallas and the greater Fort Worth area since 2000. Along with serving top notch storage container service in Dallas, Swinglift USA also serves the outlining cities of Arlington, Irving, Plano, Denton, McKinney, and Fort Worth. Swinglift USA has made a name for ourselves in the greater Dallas/Fort Worth area over the years because we are the best at storage container transporting. If your fully loaded storage container needs transporting anywhere in the greater Dallas/Fort Worth area, our patented Swinglift can help you transport your container.
Premier Sponsors
The proud sponsors below are our elite members of the Dallas Rugby Club.  DRFC truly appreciates these sponsors and can attribute a great portion of our success to their support.
MosquitoNix
The National Leader in Mosquito Control
MosquitoNix is the national leader in mosquito control and mosquito misting systems. Since 2003, residential and commercial properties have entrusted MosquitoNix® with providing quality mosquito control solutions, exceptional customer service, and competitive pricing. With thousands of satisfied customers within the United States and globally, MosquitoNix® guarantees the delivery of effective mosquito control for your property.
Glast, Phillips & Murray
A Professional Corporation
Glast, Phillips & Murray are a full-service law firm that has the power, abilities and technology depth of a large firm, while we offer the personal service and rates of a smaller firm. Since 1992, GPM has been dedicated to the goal of building a lean and efficient law firm that offers a full range of legal services to clients. Our attorneys are among the most accomplished in the business. Their passion for excellence and professionalism has fueled the success of this firm. We proudly serve our clients faster and more cost effectively. Unlike many firms that use large teams of fresh-out-of-law school lawyers or junior lawyers, we use small teams of experienced lawyers to serve our clients more efficiently.
Rugby Athletic and BLK
Rugby Athletic and BLK (#Beyond Limits Known) have officially announced a new partnership in which they will be the official apparel provider to the Dallas Rugby Football Club through 2019. "We are really looking forward to this partnership with RA and BLK," Dave Dodge, president of Dallas RFC said.  "This season our Executive Board went through an extensive bidding process in order to select a long-term apparel partner.   The RA/BLK team blew our socks off, not only with the quality and diversity of their product offerings, but also with the competitiveness of their pricing and reputation for dedicated customer service.  We believe RA/BLK are the perfect partners for our long-term goals both on and off the pitch."
Top Sponsors
Please see our top sponsors below who are primary sponsors of the Dallas Rugby Club.  DRFC thanks these sponsors for their continued support of our great club.
M Stone – Texas
M Stone – Texas, has been established after gaining years of experience, market research, and know-how about the development of natural stone products.
M Stone owns some of the largest quarries in India, and we enjoy exclusive patronage of some of the best mining, production and finishing facilities in India, China and Europe. M Stone prides itself on providing high quality products and service.
Luxury Designs
OT Tavern
Located a few blocks south of Mockingbird, OT Tavern is a neighborhood bar & restaurant focused on great atmosphere, a huge beer selection & a great selection of pizza and wings that just happens to have 30 TV's & the best patio on Greenville Ave. From domestic standards to more rare imports, OT serves up the good times, cold beers & awesome food 7 days a week.

The Pickle Juice Company
The Pickle Juice Company has agreed to sponsor the Dallas Rugby Club for the 2015-2016 campaign through product and financial considerations. As some of you with muscle cramping history that are already using it can attest, the stuff works and it works well. Here's why: Recent studies are revealing that muscle cramping is not a physiological thing as much as it is a neurological thing and electrolyte imbalances are merely a contributor rather than the cause. Pickle Juice works for cramping not because of its heavy electrolyte concentration, though that's extremely helpful for maintaining hydration, but because the Acidic Acid in some of the ingredients functions as a neural blocker. Essentially, it disrupts the message being sent from the brain to the muscle that is telling it to engage (ergo: cramp). That is why Pickle Juice works better than just about any other remedy to prevent and treat muscle cramping so be sure to support this sponsor by liking their Facebook page https://www.facebook.com/picklejuicesports and following them on twitter https://twitter.com/PickleJuice2001 .
MassMutual Dallas Fort Worth  – Daniel J. Drabinski CFA, CMT
Mr. Drabinski's primary objective is to help you achieve financial freedom in a complex and constantly changing world by recommending products that can help you achieve what is most important to you.  Mr. Drabinski is supported by a team of professional staff with many years of combined experience in financial and retirement services, estate planning, annuities, charitable giving, business insurance, executive compensation and employee benefits.

Andrew P. Dold, MD, FACS, FRCSC
Orthopedic Surgery, Arthroscopy, and Sports Medicine
Star Orthopedics & Sports Medicine
5550 Warren Parkway, Suite 200
Frisco – Texas – 75034
(P) 469.850.0680
(F) 469.850.0681
www.starorthopedics.com
www.DoldMD.com
Dr. Andrew Dold is a fellowship-trained orthopedic surgeon who specializes in arthroscopic procedures of the hip, knee, and shoulder. He has been in practice in the Dallas, Texas area since 2016 and is the director of sports medicine at Star Orthopedics and Sports Medicine based in Frisco, Texas. He treats a variety of sports medicine conditions, with expertise performing minimally invasive, joint preserving procedures. Dr. Dold is widely considered an expert in biologic treatments including platelet-rich plasma (PRP) and stem cell therapies for the management of cartilage and other musculoskeletal sports-related injuries.
Dr. Dold completed his medical school at Trinity College, University of Dublin in Ireland. He then completed his orthopedic surgery residency training at the University of Toronto in Canada. After residency, Dr. Dold completed a fellowship in orthopedic sports medicine and arthroscopy at New York University's Langone Medical Center and the Hospital for Joint Diseases. Dr. Dold's research interests have included platelet-rich plasma (PRP) and stem cell therapy for arthritis and cartilage injuries, hip arthroscopy, labral reconstruction of the shoulder, meniscal repair of the knee, and anterior cruciate ligament (ACL) reconstruction of the knee. He has published numerous book chapters and scientific papers in peer‐reviewed journals including American Journal of Sports Medicine (AJSM), Clinical Orthopaedics and Related Research (CORR), Knee Surgery, Sports Traumatology, and Arthroscopy (KSSTA), Clinical Journal of Sports Medicine, Journal of Arthroscopy, and The Journal of the American Academy of Orthopaedic Surgeons (JAAOS). His research has been presented at numerous regional, national, and international conferences. He continues to serve as a lead author and editor for OrthoBullets.com.
Dr. Dold has served as team physician and surgical consultant for both the men's and women's Canadian Rugby Teams, the Mississauga Steelheads of the Ontario Hockey League, and the NFL Scouting Combine in Indianapolis. He is currently the head team physician for Reedy High School and the Dallas Reds Rugby Football Club. He is the medical director and director of research at the Gatorade Sports Science Institute (GSSI) at Baylor Sports Therapy & Research Center at The Star. He has received a number of prestigious awards and honors, including a Top Doctor Award from the International Association of Orthopedic Surgeons in 2017 and a Rising Star Award from SuperDoctors in 2018. He was named to the Top 40 Under 40 list by USA Top 100 Magazine in 2018.
Dr. Dold was born in Cape Town, South Africa, but moved to Canada (Oakville, Ontario) when Dr. Dold was 8 years old. He grew up playing junior, age-grade rugby for my local club team, the Oakville Crusaders. He represented my Province (Ontario) in the national competitions at the U18, U21, U23, and Men's Levels and was selected to the Canadian Men's National U21 team in 2001. Dr. Dold played rugby throughout university at The University of Western Ontario (UWO Mustangs) (undergrad) – and was captain of the team for his final two years. He also won a number of awards while at Western including: Rookie of the Year, Best Back of the Year, and MVP, including being the Ontario University Athletics (OUA) All-Star for 3 years while at Western. In 2004, Dr. Dold won the Athlete of the Year award (Purple Blanket Award) for the university. Attending Trinity College, University of Dublin in Ireland from 2005 to 2010 for medical school, Dr. Dold represented the university's First XV (DUFC) and also played for the university golf team and was captain for two seasons. Dr. Dold played in the Canadian Men's Amateur Championship for golf in 2006 and 2007. Related successes include having been the team physician and surgical consultant for both the Men's and Women's Canadian National Rugby Teams.
Baylor Scott & White Health SportsCare
Baylor Scott & White SportsCare can help you reach a higher level of performance on and off the field with the winning combination of sports medicine, education, and promotional support for athletes, coaches and parents.
SportsCare can make it easier for you to access specialized sports medicine services across the Metroplex by connecting you to sports medicine physicians on the medical staff, licensed athletic trainers and rehabilitation therapists throughout the DFW Metroplex. Through our concierge program, access to treatment and assistance for sports injuries is expedited.
For more information about Baylor Scott & White Health, common sports injury prevention and treatment, or for help in finding a physician who is right for you, contact your local SportsCare representative:
Corey Smith, MS, ATC, LAT
(214) 477-0722
Corey.Smith@bswhealth.org

Mindy Nelson, MEd, ATC, LAT
Baylor Scott & White
SportsCare Liaison
Mindy.Nelson@sportscareusa.com
Club Sponsors
DRFC Thanks Our Sponsors and encourages all to choose to conduct your business with the good friends and supporters of Dallas RFC.  If you support our sponsors, they will continue to support us.  Please check out our sponsors' websites and recommend to your friends.
Wellness Plus Chiropractic 972-242-3080
Car Accidents
Car accidents. If you or someone you know have been in a car accident have them call Dr. Kelly immediately. Don't be victimized by insurance companies. Dr. Kelly will assist and guide you through the insurance maze and get you out of pain and healthy again. Not only will she put you on the path to pain free health, she can use her expansive professional network to assist in determining if you need legal advice, the best way to collect insurance and pay for medical bills, to even finding an honest mechanic to repair damage to your car.
Rugby Injuries
As a Life University graduate, Dr. Kelly has been dealing with traumatic sports injuries for a very long time. As with car accidents, rugby involves high impact collisions. She can use her expertise and vast experience to rehab rugby injuries, reducing pain, swelling, and speed up the healing process to get you back on the pitch as quickly as possible.
Fine-tune Your Body for Top Performance
Sports chiropractor, Dr. Judy Kelly understands the physical demands placed on rugby athletes. She has been adjusting professional athletes for peak performance for many years. She provides comprehensive care to speed your return to the pitch following an injury , address nagging injuries to reduce pain and improve performance , and identify potential issues or performance limiters that may lead to injuries and provide strategies for addressing them
Chiropractic is often used to improve muscle and joint conditioning, which has a direct effect on an athletic performance. Treatment works to improve biomechanical function and enhance overall conditioning, important in situations where there is continuous repetitive movement. Chiropractic care also helps athletes fine-tune their muscles and joints for high level performance, and may reduce long term wear and tear.
Dehart Insurance

As your personal agent, Mr. Dehart believes in keeping you informed and aware of insurance products. It is his mission to help you develop the right plans to meet your insurance needs. Through dedication, knowledge and a tireless work ethic, he is the agent that his customers want to send their friends and families to.   He strives to protect his clients' assets.

Michael's Realty
The road to your new home starts here. Michael looks forward to helping you every step of the way!  He can assist in buying, selling and leasing homes, building new homes and investment properties.
Movement Mortgage – Sarah DeHart, Mortgage Loan Officer – (214) 725-2290
At Movement, we exist to love and value people by leading a Movement of Change in our Industry, Corporate Cultures and Communities.  Movement Mortgage was created in 2008 amidst one of the biggest financial meltdowns in American history. We are committed to being a Movement of Change in the mortgage industry, in corporate cultures and in communities. Through our unique process we are creating a referable experience for both home-buyers and real estate agents. We have created a corporate culture in which our employees can thrive both personally and professionally. We achieve this when we combine a passionate and relentless hard focus on professional excellence with a high view and value of people. Finally, our goal is to have a long-term impact on the individual lives of those under-served in our communities. Our mission to love and value people drives everything we do.
Donald R. Barker, CPA
Don Barker, Sr, CPA and Don Barker, Jr, CPA, practice together in Plano, Texas focusing on business & personal tax, consulting and assurance services.
At Donald R. Barker, CPA, we strive every day to exceed our clients' expectations on every project. Whether the project is tax, consulting or assurance our goal is to give each of our clients excellence in quality, service and overall value.
Evolution Real Estate Company
Whether you are buying a home, leasing an office, or investing in a property, we understand that buying, selling, & leasing real estate is more than just a transaction: it's a life-changing experience. That's why our team of highly-seasoned real estate professionals is dedicated to providing exceptional, personalized service for all of our clients. We take great pride in the relationships we build and always work relentlessly on the client's behalf to help them achieve their real estate goals.
If you or your business are in the market for residential or commercial real estate, find out what Evolution Real Estate Company can do for you.  Call Matt Dawson at 214.463.8733
White Tiger Kung Fu
Learn Effective Skills – Bak Fu Pai is a system of marital forms, exercises, meditations, and medicines from southern China. Bak Fu Pai, which translates roughly to White Tiger Kung Fu, is also known as the Emperor's Art. The dedicated practitioners healed, advised, and protected 6 generations of Chinese Emperors. The system has remained a closely guarded secret of the Doo family for almost 400 years. The system was so secretive, and so widely revered, that it was said that "The only time someone saw the White Tiger system was immediately before death." Considered lost in the early 1800's. the system remains one of the most secretive, mysterious, and powerful systems in the world today. The system has been kept meticulously preserved over the last 4 centuries, and remains the exact same system Fong Doe Duk created in the 17th century. This system, in its complete form, is now being made available to the public through the generosity of Grand Master Doo Wai.
Giant Lakeside
At Giant Lakeside we serve all cyclists around the DFW Airport area, including the communities of Grapevine, Flower Mound, and Coppell. Our store is very convenient to the trailhead for the Northshore Trail, too – we're the only bicycle shop in Dallas/Fort Worth that can offer that!
We're proud to be among the first businesses to locate in The Shops at Lakeside and we're proud to be Giant's first brand store in the Dallas/Fort Worth market. Giant is the world's leading brand of high quality bicycles and cycling gear. Since 1972, Giant has combined craftsmanship, technology and innovative design to create the ultimate cycling experience for all riders, casual to competitive.
Interested in sponsoring?