The Dallas Rugby Football Club was established in 1968, and is the premier USA Rugby Club in the Dallas-Fort Worth metropolitan area.
DRFC Wins Red River Rampage 7s Tournament
DRFC Wins Red River Rampage 7s Tournament, Secures Spot in National Championship!
July 30, 2019
Dallas, TX – The Dallas Rugby Football Club hosted the Red River Rampage 7s Tournament on July 27, 2019 at Mountain View College in Dallas, TX. 16 Men's sides competed in the tournament, along with 5 Women's sides.
The Reds defeated NOLA Gold in the Finals 17 – 0, securing them a spot in the 7's National Championship, which will be held in Kansas City, MO on August 10-11th.
The Reds have now made three consecutive appearances in the National Championship!
50 YEARS OF RED
Commemorating the Dallas Rugby Football Club's celebration of its 50th Year and with the goal of taking the USA Championships in 3 Divisions, our own Vinny Chase has produced and directed this amazing and professional documentary about our very own club.
"50 YEARS OF RED" is a captivating sports documentary exposing the last 50 years of our great Dallas Rugby Football Club.  Interviews with past members and stars, on the pitch and off, highlighting some of the most memorable moments and maybe some best forgotten!  This epic and personal biopic will leave you laughing and crying, but most of all,  proud to be a Dallas Red!
Please purchase your DVD or BlueRay here!
PRACTICE
The Dallas Rugby Club is currently enjoying our new practice location at Dallas Lutheran School, Stults Road, Dallas, TX, every Tuesday and Thursday, from 6:30 to 8:30 pm.  Please show up early to suit up, practice starts promptly at 6:30.
Please check our Calendar Page for any practice date or time adjustments due to weather or facility considerations.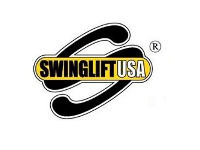 Swinglift USA has provided storage container sales and storage container rentals in Dallas and the greater Fort Worth area since 2000. Along with serving top notch storage container service in Dallas, Swinglift USA also serve the outlining cities of Arlington, Irving, Plano, Denton, McKinney, and Fort Worth.