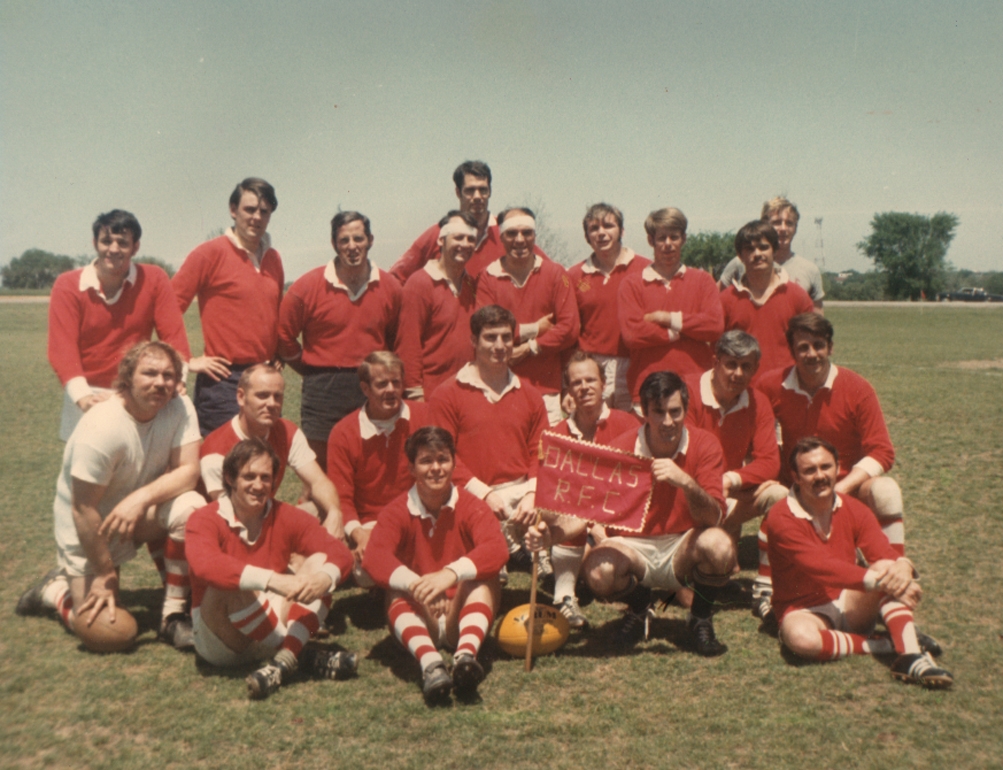 ---
Origin
The Dallas Rugby Football Club was conceived by Dr. Bill Woodfin in 1968, and officially christened on January 18, 1969. The club is a charter member of the Texas Rugby Union, and a member of the USA Rugby Football Union. Dallas Rugby was the third club established in Texas, and the first in the North Texas Area. Three of the seven clubs in the Dallas area are direct descendants of Dallas RFC.
---
On the move
Dallas RFC was the First Texas team to tour outside of the US. First touring England and Wales in 1978. In 1982, the Club realized 4 years was too long to be away so they toured England and Wales again. Canada was the next land Dallas RFC toured, visiting our northern neighbors in 1986. In Soon the land from "down under" called and in 1988 Dallas RFC traveled to Australia. Lastly, Dallas RFC headed to Ireland in 1999.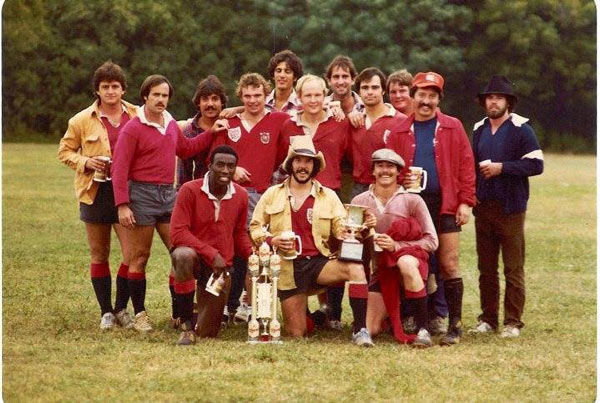 ---
Why the Reds
Why The Reds you asked? Well, as with any nickname, it is never chosen but Given. You'd think that since our jerseys in the beginning were all red, that it would be a no brainer as to why we are called The Reds. As it turns out, the history of the nickname was built around a tale of jealousy and pettiness. In 1971, The Dallas Harlequins were founded and in an attempt to strip Dallas RFC of being the Dallas Rugby Club they nicknamed us THE DALLAS REDS so they could become the "Rugby Club of Dallas." Just as nicknames go, the more you fight it the more it sticks. As such, 55 years and a national championship later, we are known as Dallas Reds RFC.
---
Homeland
Dallas RFC started off in 1968 playing our first match at Ownby Stadium on the SMU campus against Texas A&M. Though the score has long since been forgotten, and Ownby Stadium has been replaced by Gerald J. Ford Stadium, Dallas RFC lives on and now calls Lake Highlands Park in Dallas, TX home.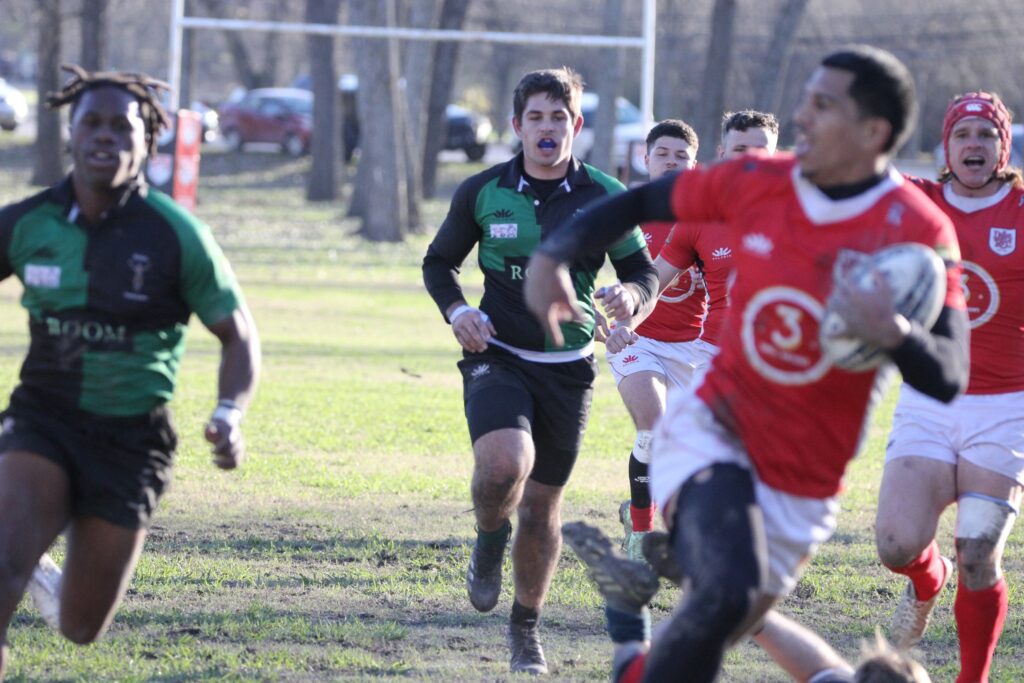 ---
Accomplishments
15's Accomplishments
1998 Major League Rugby Plate Champions
2001 Major League Rugby Cup Finalist
2003 Western Rugby Union Champs
2003 Texas Rugby Union Champs
2004 Heart of America Premier Division-3rd place
2005 Western Rugby Union Champs
2005 Texas Rugby Union Champs B Side
2005 Texas Rugby Union Champs A-Side
2007 Texas Rugby Union Runner Up B-Side
2010 Men's Division 1 Round of 32
2011 Men's Division 1 round of 16
2012 Men's Division 1 round of 16
2013 Men's Division 1 and Division 3 Round 32
2014 Red River Conference Runner-Up Division 1
2014 USA Rugby Championship Series National Semifinalist – Division 1
2015 Red River Rugby Conference Champions – Division 2
2015 USA Rugby Championship Series National Semifinalist – Division 2
2015 Red River Rugby Conference Runner-Up – Division 1
2015 USA Rugby Championship Series National Semifinalist – Division 1
2016 Red River Rugby Conference Champions – Division 1
2016 USA Rugby Championship Series National Quarterfinalist – Division 1
2016 USA Rugby Gold Cup Runners-Up – Division 1
2017 USA Rugby Gol Cup Champions – Division 1
2022 Red River Rugby Conference Champions – Division 1
2022 USA Rugby Men's National Champions – Division 1
7's Accomplishments
2008 TOLA Sevens Series Champions
2013 TOLA Sevens Tournament Series Champions
2014 TOLA Sevens Tournament Series Champions
2015 TOLA Sevens Tournament Series Runner-Up
2015 USA Rugby National Tournament Qualifier ( Des Moines, IA)
2016 TOLA Sevens Tournament Series Champions
2017 Red River Rugby Conference Champions
2017 TOLA Sevens Tournament Series Champions
2017 USA Rugby National Tournament Bowl Champions
2018 TOLA Sevens Tournament Series Champions
2018 USA Rugby National Tournament Plate Champions
2019 TOLA Sevens Tournament Series Runners-Up
2019 USA Rugby National Tournament Bowl Champions
2023 Red River Rugby Conference Champions
2023 TOLA Sevens Tournament Series Champions – Women