Dallas RFC vs. TCU, January 17, 2014
Final score: Dallas RFC 17, TCU 15
Presented by DRFC Sponsor of the Week: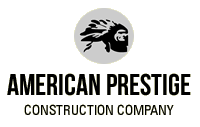 The Dallas Reserves, consisting of all but assigned D1 players sneaked away with a narrow 17 – 15 win over a "game" TCU squad, who was up to the challenge. DRFC, playing "open substitution" was able to get all reserve players into the match.
Only 4 minutes into the contest, Big Johnny Holman made a break through the TCU defensive line and down the pitch towards the fullback. As the speedy TCU defense swarmed in, he laid out a perfect pass to Dwight Coleman who took the nugget in for the score. It looked like it was going to be a long day for TCU. The conversion was wide. Score, 5 nothing.
Dallas appeared dominant. Just 11 minutes later, Gus Holt bullied his way in for a hard earned try. Mikey Vogel converted widening the score to 12 – 3.
Just before the half, after a long, tough TCU goal line defense, Chris Kelly picked up a ball from the back of a 5 meter scrum and snuck in weak side for the last try of the period. Mikey Vogel improved his conversion ratio to 2 for 3, making a difficult sideline kick look easy. Score 17 – 3.
The second half was a different story as a tired Dallas defense succumbed to a "never say die" TCU squad. TCU's offense became more aggressive with their #7 breaking right down the middle from 30 meters out, fending weak tackles, to touch down between the posts. Miraculously, a huge gust of wind, another Irving earthquake, or some other act of God interfered with the TCU straight on conversion. Undaunted, the try encourage TCU to gain another, with the next conversion attempt missing due to the usual reasons. This brought the score to a nail biting 17 – 15. The energized TCU defense held Dallas scoreless with hopes from Dallas for a quick final whistle. Crossed fingers and positive thoughts from the sideline proved successful and Dallas escaped with a win of the narrowest of margins.
Afterwards, Dallas hosted TCU at the Quins v Blacks game at Glencoe, where some scouting was rumored to have occurred.