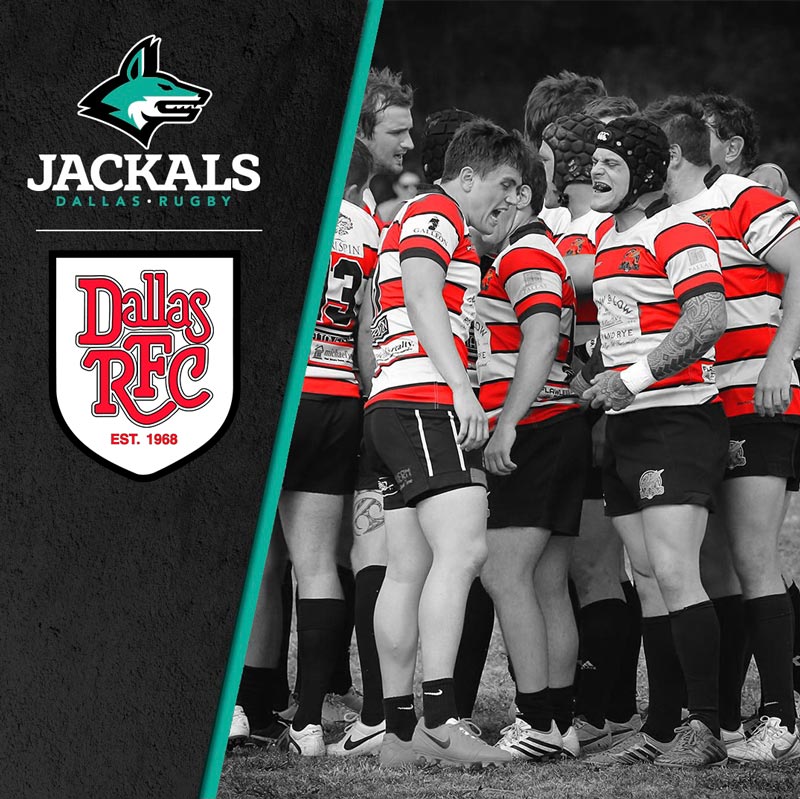 Dallas Rugby is pleased to announce that it is now an Affiliate Club of the new Major League Rugby ("MLR") team, the Jackals.
Dallas Rugby will play a key role in extending the performance pathway for domestic players aspiring to become professional rugby players. The Dallas Harlequins will also play a role as an affiliate club.
Working with the affiliate clubs allows for the exploration of securing additional game time for the Jackals' Development Players at the Division 1 level. The Jackals will also extend further support and development opportunities to Dallas Rugby's players and coaches. As the Development Players develop their skills and as the need arises, they will have the opportunity to be called up to compete with the MLR squad.
The Jackals Development Program allows domestic-based rugby players to immerse themselves within our high performance program as they aspire to secure professional rugby contracts. Development Players will train regularly on and off the pitch with the professional players gaining valuable skills and experience.
Jackals Head Coach and Director of Rugby Allen Clarke said, "This affiliation is great news for the growth of rugby in the DFW area. It forges links from grassroots to the professional game for men's, women's, youth, and high school programs." He continued, "I look forward to establishing quality relationships with both clubs and supporting one another in our common love of rugby and pursuit for success."
"We are extremely excited to partner with the Jackals to continue to make DFW one of the premier rugby destinations in the US," said Filip Keuppens, Dallas Rugby's Director of Rugby.
Assistant GM and Attack Coach Elaine Vassie said, "At the core of the Jackals vision is enhancing the opportunities for US qualified players to advance within the game."
Established in 1968, Dallas Rugby is the premier Division I rugby club in the Dallas-Fort Worth area, and has had numerous players play at the professional level in recent history. Most recently, Kelly Kolberg was named as a Development Player for the Jackals. We are proud of all our players for their efforts and look forward to many others who will play at the professional level in the future.
If you are interested in playing for Dallas Rugby, please click the Learn More button below and fill out our New Player Form. After you submit the form, one of our members will reach out to you with more information.
The full press release by the Jackals can be found here.