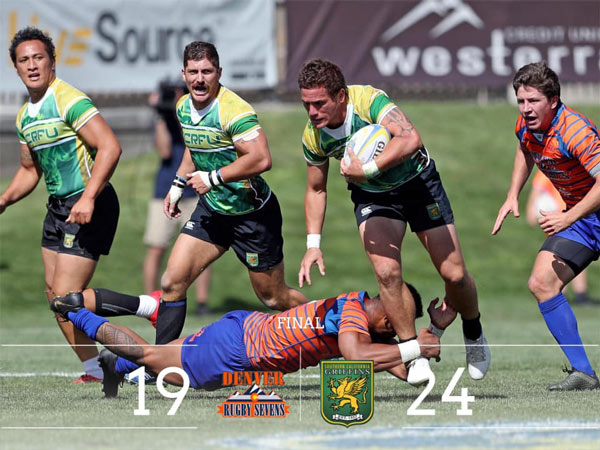 DRFC Players Selected to Play in 2019 RugbyTown 7s
Glendale, CO — Many Dallas Rugby 7s players were selected to play in the 2019 RugbyTown 7s Tournament this year, which hosts some of the country's most elite 7s players. The following Dallas Rugby players were selected for their outstanding accomplishments throughout the 2019 7s season: Ludwig Van Der Merwe (NOLA Gold Rugby), Narada Jackson (SoCal Griffins Rugby), Chad Joseph (SoCal Griffins Rugby), and Dylan Carrion (Tiger Rugby – 1823 Sevens). Ben Olie was also selected to play, but had a scheduling conflict. At the end of the tournament, Narada Jackson was voted on the 2019 Rugbytown 7s Dream Team, less than 2 weeks after making the Dream Team at the 7s National Championships!
For more info, please check out our Sevens page!